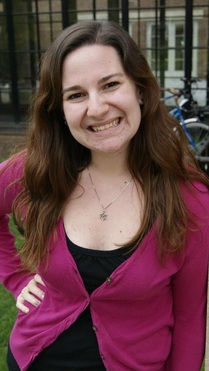 Darielle Shandler is a stage manager, light designer, and playwright who is passionate about using multi-media and movement as part of her theatrical work. She is inspired by work that leaves audiences asking questions long after the final curtain has fallen.
Early Life and Education
Darielle was born in New Hampshire to two New Yorkers, a musician turned baseball statistician and a teacher. They raised her and her sister in the small southern town of Roanoke, Virginia, where they supported her artistic endeavors even if the town could not. She was lucky enough to graduate from a small arts high school, which solidified her love of the stage that started with dance at a young age. Darielle quickly left to get her BA in Theatre Arts (with minors in Arts Administration and Jewish Studies) at Drew University in Madison, New Jersey. She continued her studies in the inaugural class of the Broadway Associate Certificate through Brooklyn College.
Current Work
During her time in New York, Darielle has worked with companies such as Blessed Unrest, Caps Lock Theatre, Hark Sparks, Phoenix Theatre Ensemble, En Garde Arts, Live Source Theatre Group, The Civilians, and New York City Players. She has traveled with her work to Cincinnati, Ohio; Montreal, Canada; and Zurich, Switzerland.
She is currently the Assistant Technical Director at the New Ohio Theatre and the Production Manager of Untitled Theatre Collective. She is also a Box Office Associate/ Front Desk receptionist at 59E59 Theaters.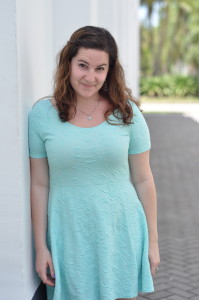 In June 2013, her original play Don't Make it Weird premiered in Portland, Maine at Deering High School.
While at Drew University, her favorite credits were directing Brigid Bello's new play and tigers., choreographing a piece in Endless Beginnings, and the staged reading of her play A Sliver of Light in the Prelude 2013 Festival.
She has studied Shakespeare with the Oxbridge Academic Program in Cambridge, England, and with the American Shakespeare Center in Staunton, Virginia. She has also worked with Bond Street Theatre in Manhattan. She has had over eighteen years of dance training which includes ballet, jazz, lyrical, hip hop, and musical theatre. In addition to having a background in film production, having been a part of The Center for Mass Communications in Roanoke, Virginia, she studied film in New Jersey, England, and Israel. She believes theatre has an amazing healing power and she hopes one day to be able to create a piece that can combine all of her passions into one performance.
Download her resumé here: